District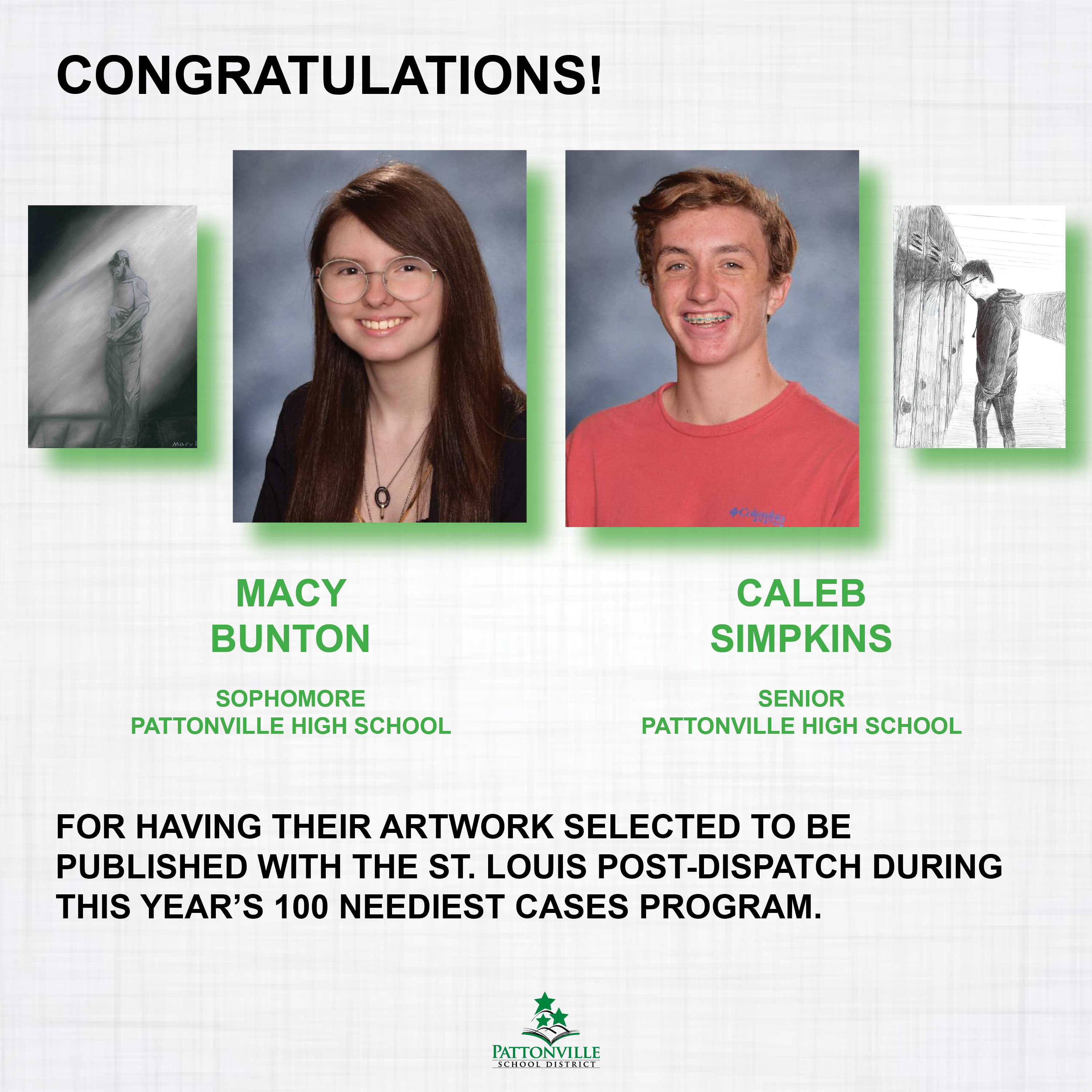 Seven students from Pattonville High School submitted artwork to the 100 Neediest Cases art contest sponsored by the United Way and the St. Louis Post-Dispatch. 
Art by sophomore Macy Bunton and senior Caleb Simpkins was selected to be among the top 40 entries and will appear in the print and/or online editions beginning Nov. 21.
Additionally, the following students submitted work and will be on display at the Missouri History Museum from Dec. 6 to Jan. 3: Jada Brown, Aileen Cortez Gomez, Payton Crump-McHugh, Jessica Hurtado and Michael Montoya Jr.
District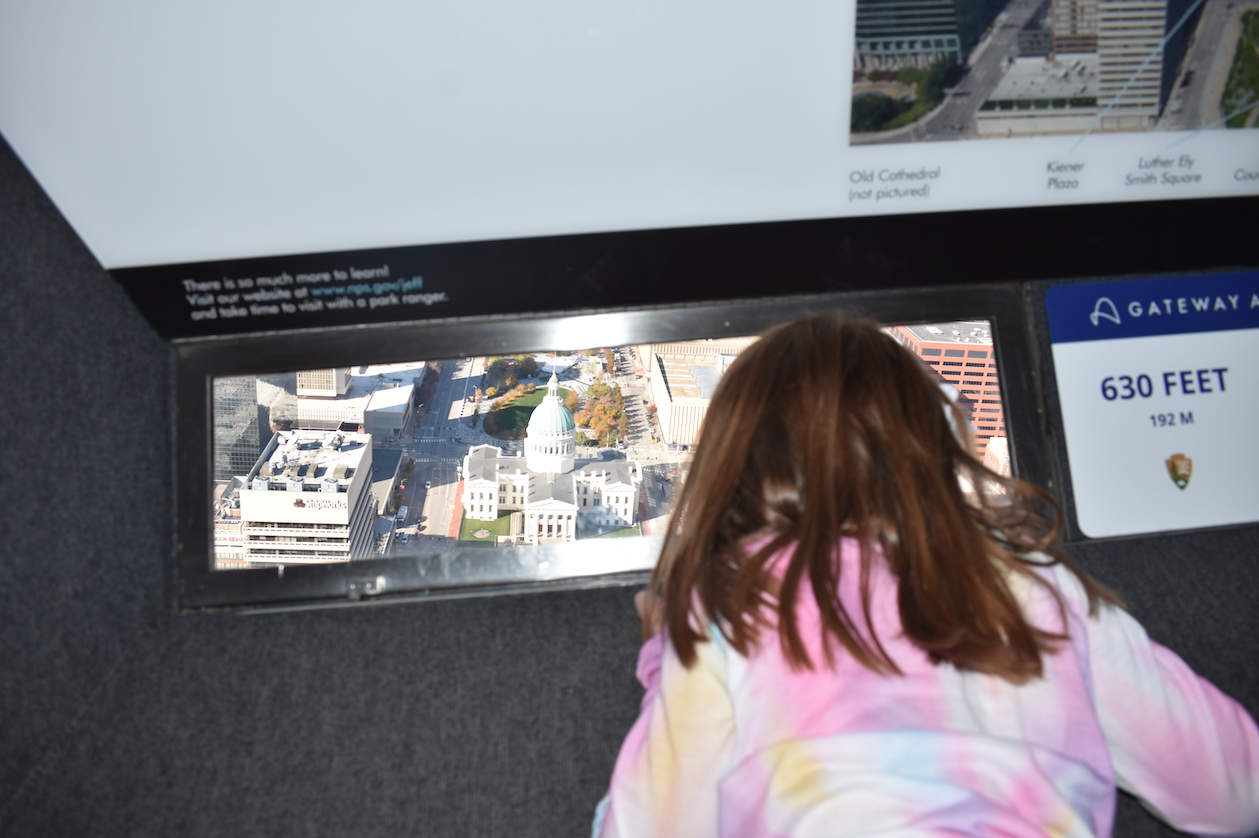 Second graders in Demi Fogarty's class took a field trip to the Gateway Arch on Friday as part of their social studies unit on U.S. symbols and monuments. They have learned about U.S. monuments and symbols such as the Statue of Liberty, Washington Monument, Lincoln Memorial and Gateway Arch. 
"[On Thursday], we Zoomed with Ranger Carl from the Arch," Fogarty said. "He taught us about the Lewis and Clark Expedition and explained how the Gateway Arch honors all the explorers that set off to journey to the West."
The Drummond Elementary students took a tram ride to the top, toured the museum and watched a documentary about the building of the Gateway Arch.