District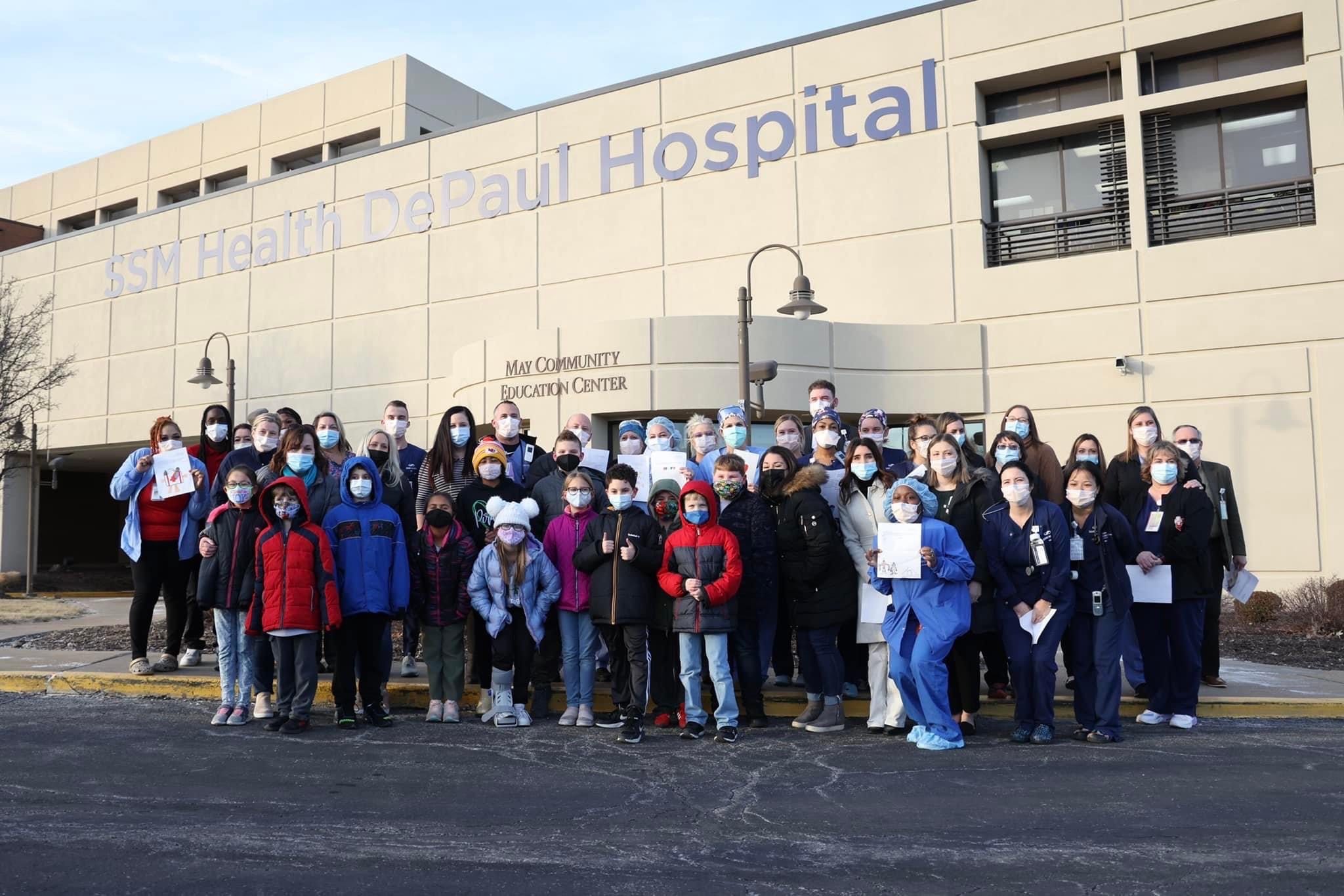 Fourth grade students from Rose Acres Elementary delivered thank you letters to health care workers at
SSM Health DePaul Hospital - St. Louis on Monday, Jan. 25, 
after school. They chose to write letters of gratitude to health care workers for a class project as part of a month of kindness and practicing their letter writing skills. Their fourth grade teachers are Grace Burgos, Kirstie Hummert and Mary Spitzmiller.
District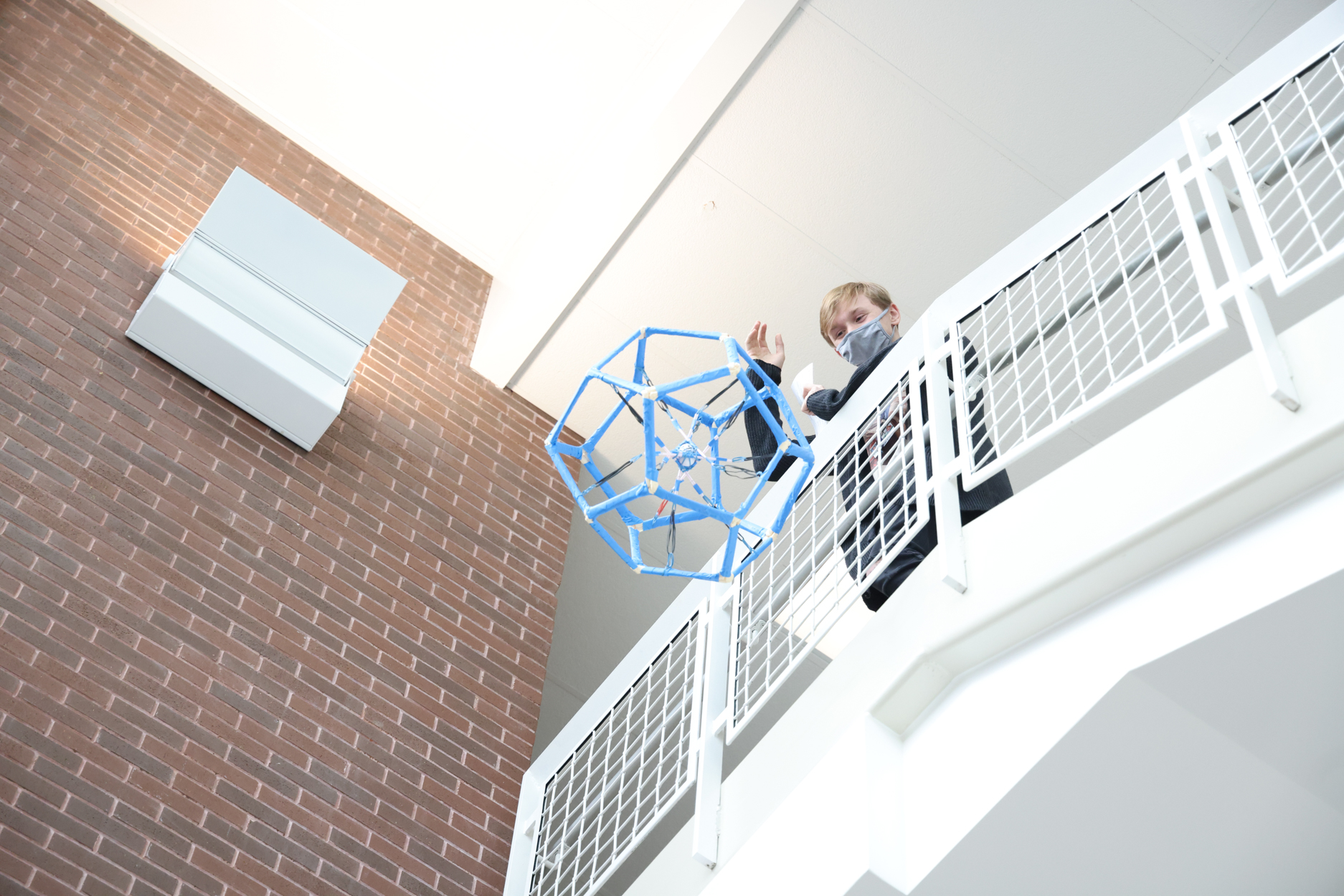 Junior Lucas Gerst constructed an "airbag" type contraption using momentum and impulse concepts he learned in Erin Mulanax's Physics class. 
The purpose of the lab was to protect an egg from cracking or breaking when dropped from the top of the stairs to the swimming pool spectator area. 
Gerst spent two full nights working on his design.
"I was a little scared the egg might slip out of the protective pyramid I built, but it was fine and everything stayed together," he said. 
Gerst and Bartholomew (that's what he named his egg) earned all 15 points for passing the "airbag" test.