Each month during the school year, the Pattonville Board of Education honors students, staff and volunteers who have gained recognition outside of the district. Students and staff from Rose Acres Elementary School, Holman Middle School, Pattonville Heights Middle School and Pattonville High School were recognized in January.
ROSE ACRES ELEMENTARY SCHOOL
Clifford Poster Contest
Three third graders from Rose Acres Elementary School earned recognition in Clifford's Big Red Movie Poster Contest through the Scholastic Reading Club. DJ Hopson was named a grand prize winner by placing in the Top 5 and received a movie screening party for his class. Pearl Krieger and Evelyn Yakel placed in the Top 15. They all will receive a DVD of the "Clifford the Big Red Dog" movie and a copy of a graphic novel. To participate, students examined a synopsis and movie trailer and brainstormed as a class to come up with enticing imagery and connected text with dramatic effect. These students are taught by Robin Chang and Tracey Robinson. 
HOLMAN MIDDLE SCHOOL
SLSMEA Merit Award
Holman band teacher Steve White was awarded the St. Louis Suburban Music Educators Association (SLSMEA) Merit Award. The award recognizes excellent contributions to the advancement of music education. 
PATTONVILLE HIGH SCHOOL
Congressional App Challenge
With her Envo Recycle app, sophomore Sai Dorasani placed second in the 2nd District of Missouri's Congressional App Challenge. The app challenge is a national competition highlighting the value of computer science and science, technology, engineering and math (STEM) education. It allows students from across the country to compete by creating and exhibiting their software application, or app, for mobile, tablet or computer devices. Congresswoman Ann Wagner and a representative from LaunchCode, a non-profit organization ​​that helps people enter the technology field, presented the awards in December. 
Shown above is Sai Dorasani, sophomore at Pattonville High School.
All-State and All–Suburban band
Sydney Suvansri was selected to the All-State Band and All-Suburban Concert Band for clarinet and Max McFarland was selected to the All-State and All-Suburban Jazz Band for trumpet. In addition, Ashley Bly was selected to the All-Suburban Concert Band for French horn and All-Suburban Jazz Band for trumpet. Holly Jones was also selected to the All-Suburban Concert Band as an alternate for flute. The following students were selected to the All-Suburban Jazz Band: Nick Drayton for drum set, Daniel Mamrenko for piano and Isaac Reddy for trombone. Selected as alternates were Jack Caesar for trombone, Sydney Hoynacki for bass, Peter McCullough for trumpet and Keegan Spell for vibraphone. All of these students qualified for an all-state audition. Denny McFarland, Laura Livesay and Anna White are their band teachers.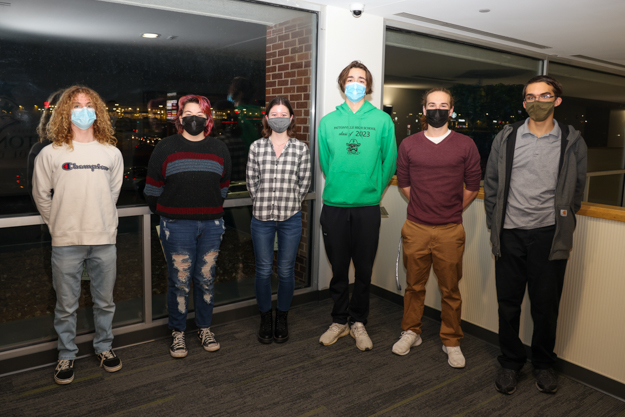 Band honorees from Pattonville High School include, from left, Peter McCullough, Ashley Bly, Sydney Hoynacki, Nick Drayton, Max McFarland and Jack Caesar.
St. Louis Symphony performance
Freshman Harrison Killion was selected to play violin with the St. Louis Symphony Orchestra (SLSO) during a Martin Luther King Jr. Day concert in January, which was canceled due to COVID-19. The annual concert honors the legacy of Dr. King through music, including narration of his Nobel Peace Prize acceptance speech. Killion is a strings student from the SLSO's Peer to Peer program, a mentorship program that pairs young musicians of color from area schools with musicians from the Youth Orchestra and SLSO. In its seventh year, more than 35 local student musicians participate in lessons, coaching and mentorship through this program. At Pattonville, Killion is taught by orchestra teacher Paul Rueschhoff.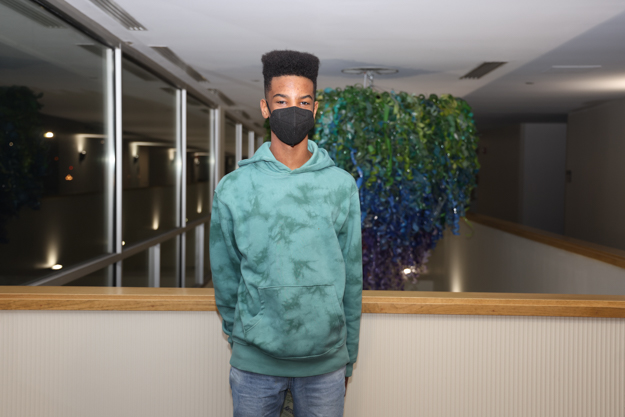 Freshman Harrison Killion was selected to perform with the St. Louis Symphony Orchestra.
All-Suburban Orchestra
Three students were selected to the All-Suburban Orchestra. They are Charley Bennight for violin 2, Kenedi Jenkins for cello and Elly Lu for violin 1. They are taught by orchestra teacher Paul Rueschhoff. 
All-State Cheerleading
Six varsity cheerleaders were selected to the 5A Division All-State squad after competing in the Coed Small Division at the 2021 Missouri Cheerleading Coaches Association (MCCA) State Championships at Southeast Missouri State University. They are backspot Tate Holt, flyer Isabelle Hatfield, jumpers Riesen Riley and Lauren Turner and tumblers Ian Bailey and Amaya Washington. The team is coached by Kalli Hunt and Kevin Gostling.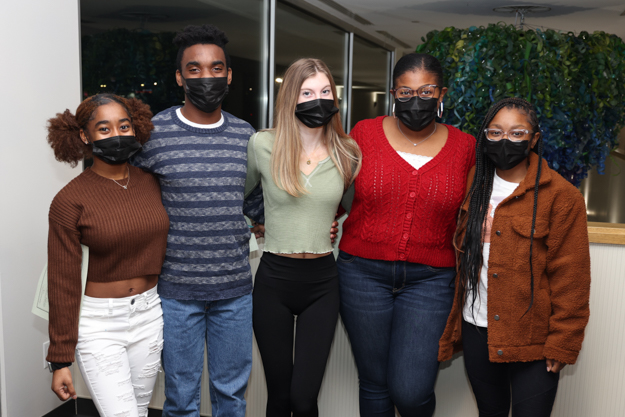 All-State cheerleaders include, from left, Riesen Riley, Ian Bailey, Isabelle Hatfield, Tate Holt and Amaya Washington.
Drill team invitational honors
The Pattonville varsity team placed first place in pom and hip hop and took home a precision award in pom at the Lindbergh Invitational. Varsity drill team members are Kaycee Carman, Nicole Cobbs, Kaylee Cofer, Reilly Edmonds, Riley Johnston, Camryn Peebles, Zaria Purvey, India Reed, Katie Ridings, Laura Rockwell, Isabelle Tucker and Kamauri Younge. The team is coached by Kristin Riggs with the assistance of Lindsey Purviance. The junior varsity team placed second in the hip hop and pom categories in the 1A division of the Lindbergh Invitational. Members of the JV team are Hannah Fisbeck, Sophia Knize, Skyler McCaa, Addison Swanson, Taylor Volmert and Aeriana Woodard. Kate Greenwell is the head coach and is assisted by Grace Bowman and Allison Brown serves as practicum coach. 
DISTRICTWIDE
Bach Society performance
Tracy Baker, a choir teacher at Pattonville High School, and Kurtis Heinrich, choir teacher at Pattonville Heights Middle School, performed with the Bach Society of St. Louis during its annual Christmas Candlelight Concert at Powell Symphony Hall in December. The Bach Society is dedicated to performing choral works by Johann Sebastian Bach and other classical and contemporary composers. The Christmas concert has been a tradition since 1951.