District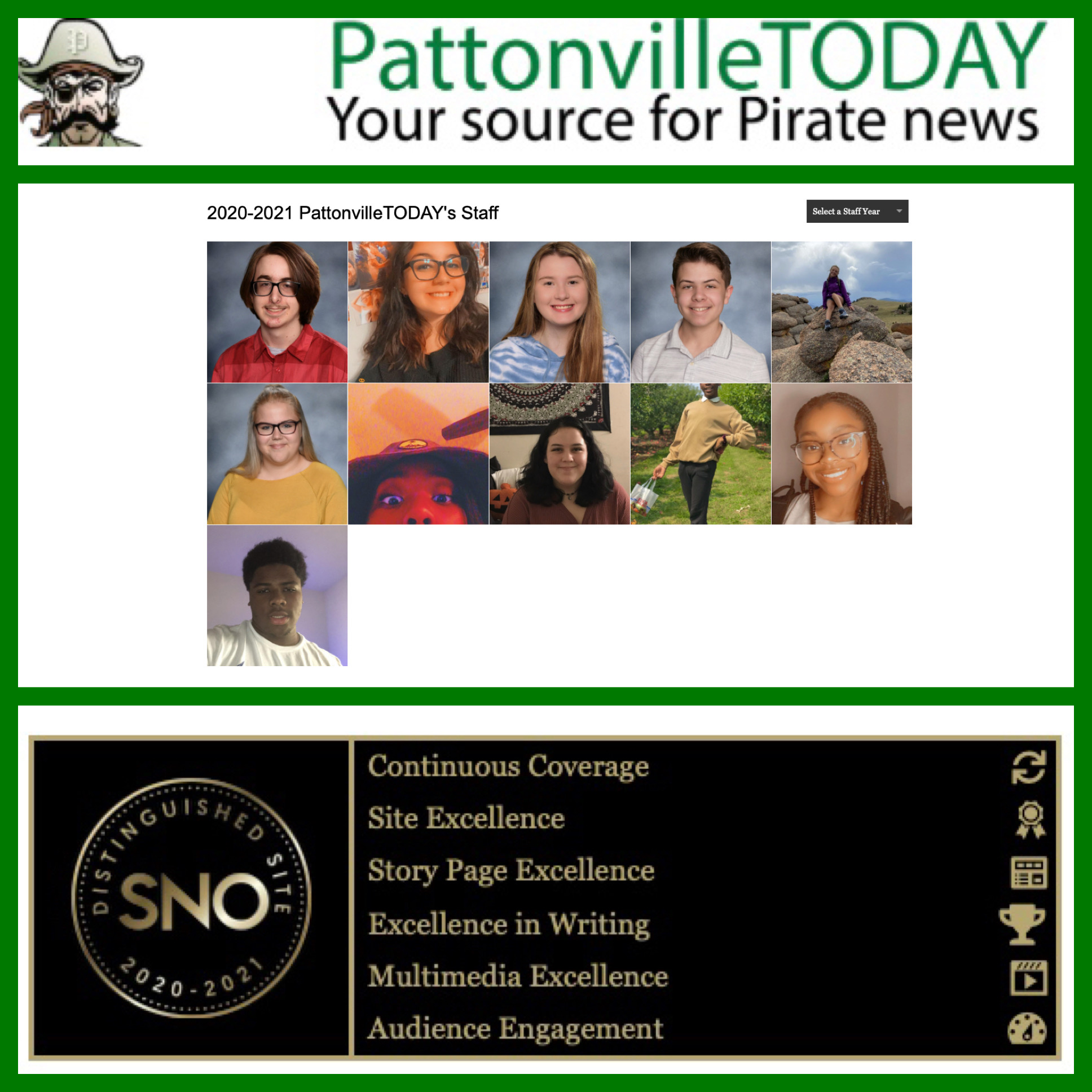 The Pattonville High School student news website PattonvilleTODAY.com has been recognized as a Distinguished Site by School Newspapers Online (SNO).
The SNO Distinguished Sites recognition program gives news staffs six standards that will help their publications excel online. If a site earns all six badges during the application period, it will be awarded the honor of being a SNO Distinguished Site for the calendar year. 
To achieve this award, the newspaper must earn each of the six badges: Multimedia, Audience Engagement, Continuous Coverage, Story Page Excellence, Site Excellence and Best of SNO.